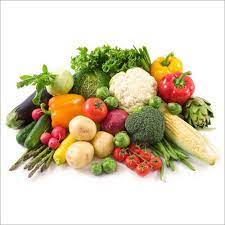 It is important for everyone to eat good amounts of fruits and vegetables every day. Why so? It's because vegetables are nutritious and protect from several diseases such as obesity, diabetes, cancers, and heart disease.
You often have heard people offering suggestions to consume more and more vegetables. Nevertheless, according to various research results, this may not be the case!

The requirement to purchase the best quality fresh fruits and vegetables is not just the need of a homeowner who wishes to save money directly from the monthly budget. Not just homeowners, but schools, offices, and restaurants that should purchase in wholesale to be able to give fresh and healthy meals at a sensible cost to them. Retailers also prefer to select to purchase in bulk to boost up the margin of the profit.

How is it important consuming vegetables?
It has been proved through various research results that people who eat fruits and vegetables (especially green vegetables) on daily basis are prone to have lower risks of chronic diseases. The main reason behind that is their nutrient factor. Nutrients are essential for maintaining good health.

Nutrient Factors –
• Vegetables are key sources for many essential nutrients including vitamin A and C, folate, potassium, dietary fiber, etc.
• Most of the vegetables remain low in calories and fat contents. And, most importantly, they have zero cholesterol.
• Potassium rich diet is recommended for maintaining good B.P. vegetables which are rich in potassium are white beans, white potatoes, sweet potatoes, tomato, soybeans, beet greens, kidney beans, lentils and lima beans.
• Folic acid or folate is essential for the body as it actively produces red blood cells. This is why women, who are pregnant, do breast-feeding or planning to have baby, are asked to consume sufficient folate in their diet. They may also get prescribed to have external doses of synthetic folic acid as supplements. This is to avoid spina bifida, anencephaly or any sort of defects in neural tube throughout fatal development.
• The inclusion of dietary fiber in the body is considered to be a vital part of a healthy diet. It benefits heart health by reducing cholesterol level in the blood. Fiber advances bowl movement. It thus reduces diverticulitis and constipation.
• Their vitamin A content benefits skin and eye health.
• Vitamin C is a good antioxidant and helps in the healing of cuts, wounds, and absorption of iron. It also benefits gum health.

The right way to eat vegetables!
Vegetables are available in many forms in the market and thus you can consume those in your desired way. This is why there is a huge debate on the healthiest way to consume it.

Most of the researchers and nutritionists agree that fresh vegetables are the best form to consume it. After harvesting, the fresh vegetables start losing their nutrients components and continue to do so during their storage times. Thus, the fresh vegetable suppliers in Nashik India try to provide them as soon as possible to the market.

The Fresh Vegetable Suppliers in Nashik India provide a comprehensive range in different forms depending on the demand of their customers. They offer only optimum grade products to their reputable clients. Their team of experts follows the guidelines to assure the cultivation method of the onions. They make sure only the top grade pesticides and seeds are used by the producers in the production of the fresh onions. The suppliers make sure that the offered assortment is free from chemicals. They offer them in a good packaging at the affordable prices.
This entry was posted on December, 06, 2021 at 11 : 44 am and is filed under Fruits And Vegetables. You can follow any responses to this entry through the RSS 2.0 feed. You can leave a response from your own site.