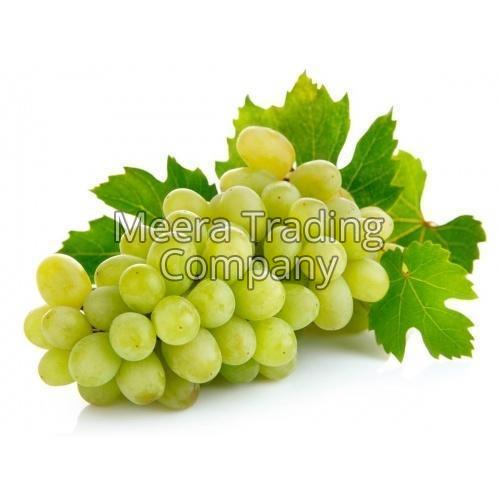 Grapes are known to possess a lot of health benefits. Packed with nutrients, they are not just fruits but can be your healthy version of snacks. Green grapes are rich in Vitamin B6, Manganese and Potassium which gives much-needed nutrition to your body. Tastes sweet and tangy at times, they are easy to carry and eat as you do not have to put much effort in preparing this fruit before eating, just pluck them separately and rinse under running water and they are ready for munching. Indian green grapes are one of the best and nutritious varieties of grapes available in the market.

Know the health benefits of Indian green grapes
Indian green grapes have a lot of health benefits that you need to know before you buy them and cannot stop yourself from eating them. They are as follows:

• Helps in weight management: Grapes have a chemical compound called resveratrol that helps in metabolizing fatty acids in the body, improving energy levels and overall metabolism. All of these combined aids in weight loss. They also have flavonoid which is a strong antioxidant and promotes healthy weight.
• Lowers blood pressure: Since grapes are rich in potassium, they help in controlling high blood pressure. Potassium from grapes helps in binding the sodium in the bloodstream and help in flushing it out of the bodily system resulting in lower blood pressure. They are also packed in fibre which regulates the cardiovascular activities and system resulting in lower blood pressure.
• Promotes heart health: Since they are good in maintaining the blood pressure, it also helps in maintaining cholesterol which keeps your heart healthy. Green grapes help in decreasing cholesterol absorption in the body and keep it healthy.
• Helps in eye health: With all the nutrients packed in green grape, you can rest assured that they will help in improving and naturally maintain your eye health.
• Improves memory attention and mood: Having green grapes as snacks will help in improving your memory attention and will elevate your mood for good.

With the above health benefits, you should also get your stock of organic Indian green grapes so that you and your family can eat and live healthily. You need to look for a reputed organic Indian green grapes exporter that can guarantee you the quality of the grapes so that you can consume them without any worries. You can add them in little portions of your diet and start bit by bit towards a healthier lifestyle. Even kids will also love this fruit which will reduce your tension of feeding them healthy because they don't like anything.
With a list of popular and reputed Indian green grapes suppliers Nashik, you can easily buy some good quality green grapes grown organically to seal the nutrients without adding any harmful chemicals or pesticides. You can consume them without any worries and give your health much-needed care and attention in the form of healthy food. However, few things that you need to make sure that the buyer from whom you are buying is providing your authentic organic grapes and not something for the namesake.
This entry was posted on June, 01, 2021 at 12 : 48 pm and is filed under Green Grapes. You can follow any responses to this entry through the RSS 2.0 feed. You can leave a response from your own site.