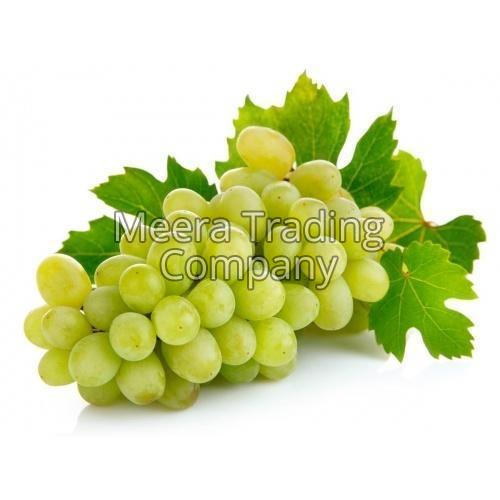 Enriched with vitamins C, A, K, antioxidants along with several other health-enhancing nutritious properties, grapes come in a wide array of varieties as well as attractive colours such as green, black, red, blue, pink and purple. Typically used to make wine, juice, jam, juice and jelly, grapes are grown in India over 20 varieties. However, the most common and popular grape variant in India is the green one.
Considered as a part of the berry family, green grapes are enjoyed by people of all ages owing to its sweet to mild tart flavour, juicy texture and nutritional properties. The combination of its crispy texture and juicy flavour has made green grapes a tasty addition to your favourite dishes as well as a healthy snack. Whether you add it as topping on desserts or make smoothly using grapes, any dish that has green grapes in it always feels refreshing.

Health benefits of eating grapes
Adding grapes in your daily diet plays a significant role in ensuring a healthy life. Known as a good source of resveratrol and other plant-based compounds, grapes have the potential to prevent cancer. Some other important health advantages of eating grapes are as follows:
• Keeps your heart healthy
• Improves brain function and reduce the risk of Alzheimer's
• Controls diabetes and cholesterol levels
• Fight age-related eye problems like cataracts.
• Reduce the risk of kidney diseases
• Help prevent breast and stomach cancer
• Strengthen bones and reduce the risk of osteoporosis

Being known as the 'grape capital of India', Nashik accounts for around 80% of the total green grape production of the country. Offering the best quality grapes at the highest competitive prices, the Indian green grape suppliers from Nashik have ensured a large market in this domain. Their offered range of green grapes is appreciated nationwide for its crisp texture, freshness, exceptional purity, sweet taste and nutritious properties.

Following are some of the important factors that the suppliers of Indian green grapes in Nashik always consider to stand tall in the global agriculture market.
• They source the entire range of green grapes from reputed farmers and vineyard owners who use advanced farming techniques and fewer chemical fertilizers or pesticide to cultivate the grapes.
• They always ensure that the grapes are fresh and grown under utmost controlled weather conditions in sync with the set industry set guidelines.
• From table grapes, wine grapes to seedless green grapes, the exporters offer a broad variety of grapes for the customers at a highly competitive price.
• They offer their products in various sturdy, high-grade packaging options to avoid any kind of damage or insect manifestation in the product.
• They thoroughly check the offered products based on various stringent quality parameters before forwarding them to the marketplace.
• Supported by a strong team and wide network, the suppliers are always ready to meet the growing demand for fresh green grapes across the globe.
The mild tangy-delicious sweet taste and refreshing flavour of green grapes are endeared by people across the world.